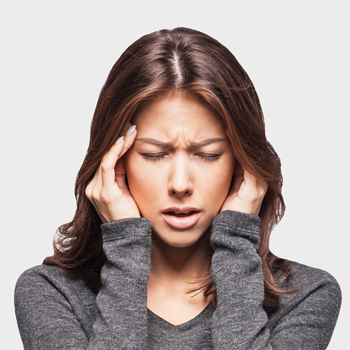 It's all too common that patients come to Stott Chiropractic to get help with their headaches. We're well versed in addressing these types of problems and providing the proper solutions.
We'll evaluate you and find out more about your headaches, such as the frequency of them, the location of your pain and the type of pain that you experience. From this information, we'll get an idea of where it's coming from. Some of the most common sources include cranial tension, improper posture and performing exercises incorrectly, which you can read more about below.
Working on Your Cranial Tension
If you suffer from migraines, you probably feel pain at the back of your head where it meets with your neck. This pain can also be a result of clenching and grinding your teeth. Once we release the tension, the area can settle down, and your discomfort will be relieved. Migraine sufferers typically require a cranial release technique, which can only be done through chiropractic.
The Importance of Proper Posture
If you sit at a desk all day, there's a good chance that your posture is suffering. As a result, you might be getting frequent headaches. You may also have upper crossed syndrome when the muscles in your shoulders, chest and neck are strained and can become deformed.
We'll be happy to talk to you about proper posture such as tucking your chin back to straighten your spine and making sure that your shoulders aren't rising.
Doing the Right Exercise, the Right Way
Many of our patients are in pain despite that they're living an active lifestyle. In some cases, they're exercising, which we love to see, but not in the correct manner. We'll gladly show you how to perform exercises properly and can even take you to the gym to use the equipment there. If you would like to find out more about posture exercises that work your upper back and shoulders, check out our video here.
Another great posture exercise that involves external rotation for the shoulder can be found here. We find that when our patients combine these exercises with their chiropractic care, it can accelerate their results.
Contact Stott Chiropractic today to learn more about what chiropractic may be able to do for you!