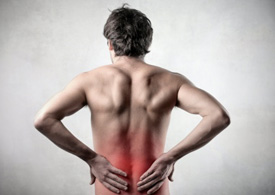 When you think about chiropractic, your mind probably goes right to neck and back pain. There's a good reason for that—we are well known for assisting these types of issues.
When you have back pain, you might not know what is causing it. Your body's muscles should have some measure of tightness to protect the joint it surrounds from getting injured. When we don't look after those muscles, they lose their tone, becoming too loose or too tight. As a result, you start to feel pain.
Addressing Every Part of Your Body
Your chiropractic adjustment is designed to get your joint functioning again. We'll get it moving so that nutrients can flow in, addressing muscles, bones and nerves alike. With more motion and nerve control in the problem area, your muscles are healthier, and in turn, every other surrounding structure will be, too.
You might think that you need to see a massage therapist if you have a muscle-related issue. In reality, chiropractors are also working on the body's soft tissues. We'll also give you the advice you need on how to perform exercises correctly or your daily activities while protecting your back.
The Power of Massage and Chiropractic
We provide massage therapy on-site because of its complementary nature to chiropractic. It loosens up the fibres in the fascia that surround your muscle, making it overlap with what your chiropractic adjustments do for you.
Massage can break down scar tissue, help you feel more relaxed and address the lymphatic system, muscles and ligaments. Many of our patients love the healing combination of their massage sessions and chiropractic visits.
Get the balance back in your body. Contact Stott Chiropractic today to schedule your first appointment!